2018 Denkewalter Lecture
Eleanor and Rachael returned! With Marie at poster session.
Fat Johnny's trip
Erin, Kevin Gibson, Marie, Dan, and Rachael at the fine dining of Fat Johnny's.
Rainbow Cone
And then dessert at The Original Rainbow Cone
Adina Lucian-Meyer at uOttawa
Dan was a visiting professor at uOttawa in August. Leaning about 2-D materials in prof. Adina Lucian-Meyer's lab.
Erin Iski's visit
Erin visiting in June to work on the O/Ag project with Marie. She had two helpers.
Erin and Marie at Fat Johnnys
2018 AVS Prairie Chapter Symposium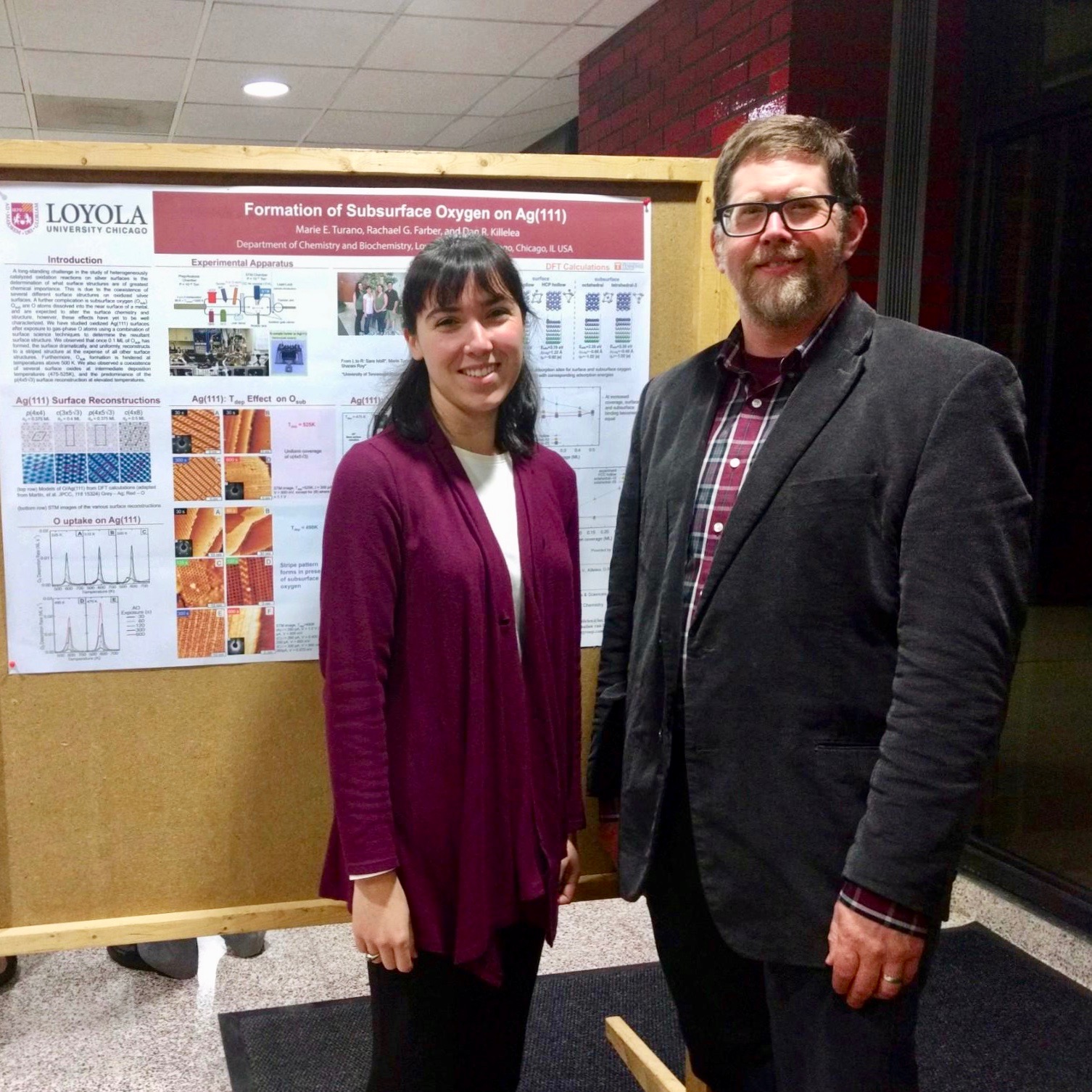 2018 Denkewalter
Marie and dan at Marie's poster
2018 Denkewalter
Eleanor, Rachael, Marie, and Dan